SEE LATEST JOB OPPORTUNITIES BELOW:
Please post job announcement
Law Firm in Palm Beach County is seeking an attorney with 1-2 years' experience for a busy practice.  Friendly, collegial work environment and ability to handle cases autonomously.  The attorney must be a self-starter and able to solicit new client. Fluent in Haitian-Creole is a plus. The attorney will be able to multi-task well. Excellent compensation and benefits for right candidate!  Interested candidates submit resume to bguillaume@byrnesglaw.com.
__________________________________________________________________________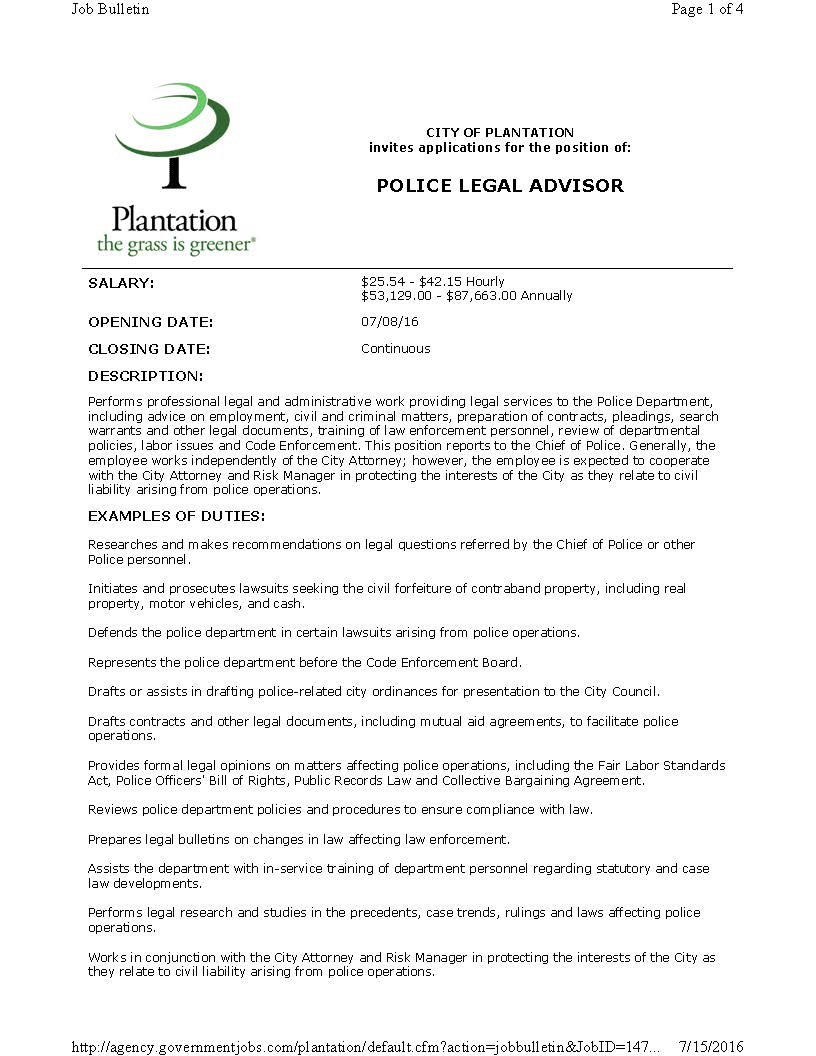 ________________________________________________________________________
OLD OPPORTUNITIES:
Americans For Immigration Justice is seeking to employ a Children's Legal Program Supervising Attorney
AGENCY BACKGROUND:
Americans for Immigrant Justice is an award-winning non-profit law firm that protects and promotes the basic human rights of immigrants. In Florida and on a national level, it champions the rights of unaccompanied immigrant children; advocates for survivors of trafficking and domestic violence; serves as a watchdog on immigration detention practices and policies; and speaks for immigrant groups who have particular and compelling claims to justice.
Its multicultural and multilingual staff works to build alliances between immigrant and non-immigrant groups, including government, civic, social and faith-based communities.
DUTIES:
AI Justice is seeking a qualified, full time Supervising Attorney for its work with unaccompanied immigrant children. The Attorney will supervise a large team of attorneys and paralegals; assist in fulfilling reporting requirements and program development; and work closely with other legal services and social services providers.
Specific Duties:
Supervise a large team of attorneys and paralegals in the provision of direct representation of unaccompanied minors before the United States Citizenship and Immigration Services, Executive Office of Immigration Review, Board of Immigration Appeals, and in Florida state court child welfare proceedings;
Schedule regular case review meetings with staff;
Monitor client cases and progress of applications;
Build and maintain effective relationships with public and private legal and social service organizations;
Provide direct legal services, on an as needed basis, to unaccompanied minors, including representation before the United States Citizenship and Immigration Services, Executive Office of Immigration Review, Board of Immigration Appeals, and Florida Juvenile Court.
Contribute to local and national advocacy efforts on behalf of unaccompanied minors.
QUALIFICATIONS:
The ideal candidate for this position will be energetic, friendly and responsible.
Bar membership required; Florida admission preferred.
Minimum five years of experience assisting immigrants and asylum seekers in their claims for relief before immigration authorities. Experience working with unaccompanied immigrant children preferred.
Demonstrated commitment to defending the legal rights of immigrants.
Excellent written, oral and analytical skills;
Ability to present a professional demeanor to all contacts;
Good organizational skills;
Good case management skills;
Knowledge of confidentiality requirements and understanding of importance given to those requirements.
Familiarity with Microsoft Office required. Knowledge of client database systems preferred.
Bilingual English/Spanish preferred
EDUCATION:
JD degree required.
HOW TO APPLY:
Submit resume, writing sample, and references to info@aijustice.org. Write SUPERVISING ATTORNEY in the subject line.
You may also mail your resume, writing sample, and references to Human Resources, Americans for Immigrant Justice, 3000 Biscayne Blvd., #400, Miami, FL 33137, or send by fax to 305-576-6273. PLEASE DO NOT CALL.
Interviews: Top candidates will be invited to interview. AI Justice is an EOE/AA employer and encourages women and minorities to apply.
APPLICATION DEADLINE: OPEN UNTIL FILLED
_______________________________________________________________
Lane & Ducheine, PL has 2 current positions open. L&D practices civil
litigation and plaintiff's personal injury. The first position needs
prior legal experience. The second position does not. Please see below.
Litigation Paralegal- Responsible for drafting complaints, discovery &
motions; scheduling and coordinating depositions; preparing for trial.
This position requires prior experience, as training will be very
limited. The salary will depend on the level of experience and
knowledge.
Closing Assistant: Responsible for handling settlement statements;
negotiating all of the medical bills and insurance subrogation claims at
the conclusion of the case; providing payment for all outstanding
medical bills, etc. No prior legal experience necessary. Must be
familiar with using excel. Accounting or financial background is a
benefit. $13-$15 per hour. Law clerks may apply. *This is a temporary
3-6 month position that may result in a permanent position in the
future.
Please send all eligible resumes toducheine@rightstojustice.com.
Lane & Ducheine | Attorneys at Law
Stephanie Ducheine-Welsh, Esq.
Lane & Ducheine, PL
500 East Broward Boulevard
Suite 1710
Fort Lauderdale, FL 33394
Tel:954.848.2844 | Fax:954.848.2899
Email: ducheine@rightstojustice.com
www.rightstojustice.com
________________________________________________________________________________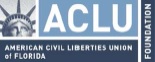 CAREER OPPORTUNITY
STAFF ATTORNEY POSITION
American Civil Liberties Union of Florida, Tampa Office
The American Civil Liberties Union Foundation of Florida (ACLU-FL) invites applications for the full-time position of Staff Attorney in its Mid-Florida Regional Office, based in Tampa, FL.  Specifically, we are looking for someone with criminal justice experience to help the ACLU-FL address needed reforms in the criminal justice system for both adults and juveniles. The staff attorney will be a member of the Legal Department, working under the supervision of the Legal Director who is based in Miami.
_________________________________________________________________________________________
FOR IMMEDIATE RELEASE
November 26, 2014
CONTACT
: Jason L. Unger, Vice Chair
TELEPHONE
: 
(850) 577-9090
Supreme Court Judicial Nominating Commission
APPLICANTS SOUGHT FOR STATEWIDE PROSECUTOR
The Florida Supreme Court Judicial Nominating Commission is seeking qualified applicants to fill the position of Statewide Prosecutor. The appointment takes place every four years, according to Section 16.56, F.S.
Applicants must be an elector of the state, a member of The Florida Bar for the preceding five years, and must devote full-time to their duties and not engage in the private practice of law. The Judicial Nominating Commission will nominate not less than three persons to the Attorney General, who will appoint the Statewide Prosecutor for a term of four years, to run concurrently with the term of the Attorney General. The person appointed Statewide Prosecutor is prohibited from running for or accepting appointment to any state office for a period of two years following vacation of office.
Applications for the position and the required financial statement can be obtained from The Florida Bar's website.
One completed original application, with attachments and financial statement, must be received by Jason Unger at GrayRobinson, P.A., 301 South Bronough Street, Suite 600, Tallahassee, Florida 32301 no later than December 11, 2014. Additionally, one electronic redacted copy of the application which complies with Chapter 119 and Florida's public records law must also be received no later than December 11, 2014 at the following email address: jason.unger@gray-robinson.com.
Interviews will take place on December 15, 2014 at the offices of GrayRobinson, P.A., 301 S. Bronough Street, Suite 600, Tallahassee, Florida.
The members currently serving on the Supreme Court Judicial Nominating Commission are: Chair Cynthia G. Angelos, Port St. Lucie; Vice Chair Jason L. Unger, Tallahassee; Alexander M. Clem, Orlando; Daniel E. Nordby, Tallahassee; Israel U. Reyes, Coral Gables; Jeanne T. Tate, Tampa; Nilda R. Pedrosa, Coral Gables; Robert A Butterworth, Jr., Ft. Lauderdale; and Rutledge R. Liles, Jacksonville.
____________________________________________________________________________________
Official Job Title:

Child Support Enforcement Hearing Officer – (Part-time; 20 hrs/week) – General Magistrate Division, Child Support Matters (State Funded)




Court Support

$38,639.10

ANNUAL

(

State Funded

) (

PARTTIME

) + Benefits


20 hours per week

Occupation Code:

Child Support Enforcement Hearing Officer

Working Title:
Child Support Enforcement Hearing Officer     READ MORE