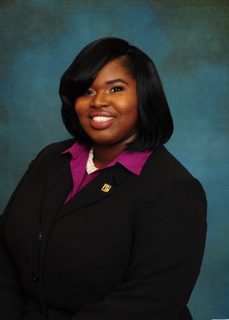 Guerda Prosper
I was born in Harbour Island, Bahamas and moved to Miami, Florida at the age of 9.
Before and during law school, I worked as a paralegal for nearly13 years in a Plaintiff's personal injury boutique firm in Coral Gables. After passing the Bar, I joined the same firm as an attorney. I focus my practice primarily on medical malpractice, slip/trip and fall cases, auto accident claims and premise liability claims.
I make contributions to our community by assisting the Carlos A. Costa Immigration and Human Rights Clinic at FIU Law with cases involving Haitian immigrants. Most recently, I provided legal literacy "coaching" to participants in the 2017 Brownsville Legal Fair organized by Neighbors and Neighbors Association, Inc., in conjunction with several South Florida Voluntary Bar Associations.
When I'm not working, I like to spend time with my family and friends.